About Us
Based in India, Arham Composites is recognized for Wall Support Ladder, Foldable Platform Ladders, Transmitter Protection Enclosure & Push Button Station, Fiberglass Ladder, Fiberglass Step Ladders, FRP Canopies and more. Proper attention to each step concerning production allows us to confirm quality and strengthens our power to be there for modern buyers, fulfilling their large requirements for high-quality products. We are widely appreciated for top-quality Reinforced Composite Products.
Our company is rejoicing to confirm that our all products are the best combination of superb product design, perfect testing and excellent evaluation experience. Our company is so great in studying market requirements that it achieves success and also perfectly enhances knowledge concerning clients existing requirements. This way, with the support of proper market study, our company tries to always satisfy customers wants and become a notable name in the market competition. We, as a manufacturer suffice buyers requirements taking less time using the best technology support.
History
The Arham Hi-Tech Design And Solutions Pvt. Ltd., is one of the finest companies. The founder, Mr. Amish Mehta started business unit in the year 1996 with the name Arham Engineering Company. Mr. Mehta focused excellently focused on perfect design and production of the products like Push Button Station, FRP Canopies, Wall Support Ladder, Foldable Platform Ladders, Transmitter Protection Enclosure and a lot of custom mould products. Below cited are renowned customers of company:
BMC
BPCL
Indian Railway
L&T
RCF
Reliance
Tata Steel and more.
A Reliable Name
Superior Innovation as well as excellent quality creation, defines our vision, supporting company has worked immensely hard and commenced taking turnkey projects by offering complete solutions from designing to installation.
The Projects viz:
Modular Toilet For Railway
For petrochemical industries, Automation of Storm Water Drain Gate, regarded as some of the respected projects in our journey
Scum Baffle For Waste Water Treatment, for MCGM
The company is famous in the business as one of the fastest growing composite producers in India. The globally trusted company maintains excellence in undertaken work with a perfect vision of earning huge growth, continues to excel in every task.
Our Vision & Mission
Vision
To be largely respected and known as the trustworthy leader providing value to clients & employees.
Mission
Develop profitable partnerships and make lasting relationships with clients. To develop and uphold a perfect work environment that excellently values people, leads towards collective excellence and encourages learning.
What Makes Us The Best?
The strong focus to deliver Push Button Station, FRP Canopies, etc., of superior in quality.
Our Clients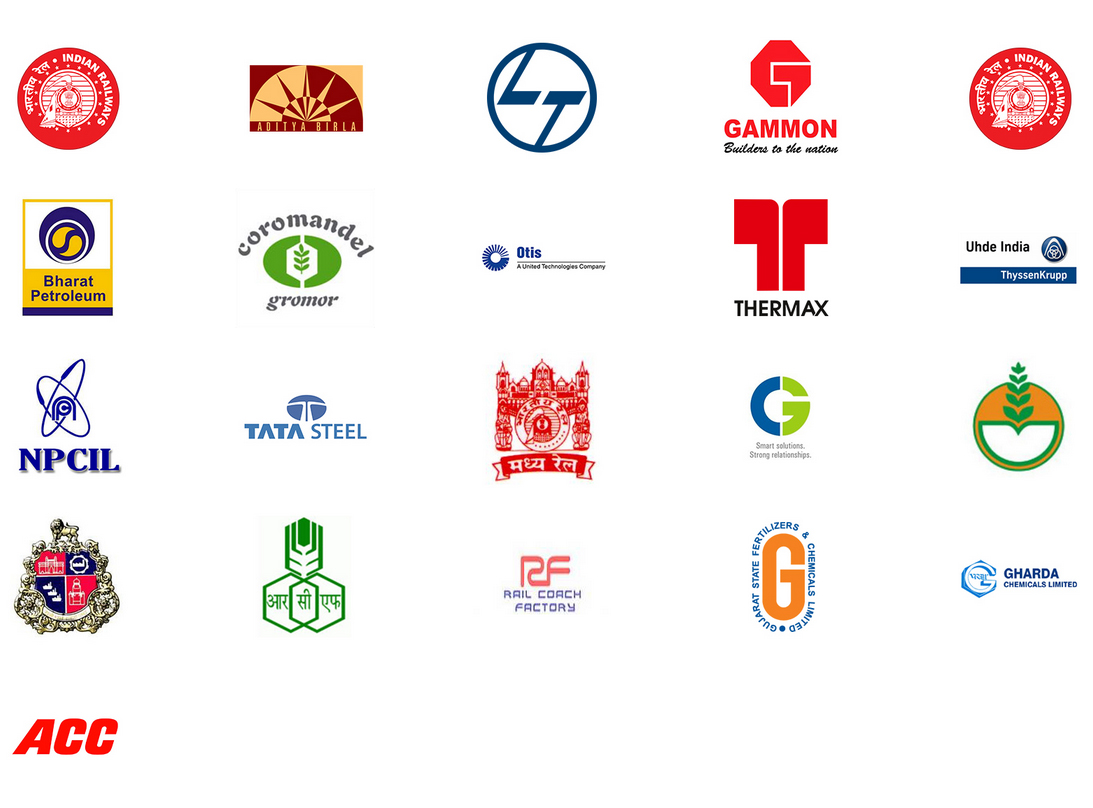 Read More